Welcome to Vassar Golf Course
Vassar Golf Course is a nine hole public golf course situated on the beautiful Vassar College campus in Dutchess County, New York. Established in 1930, the course offers a scenic 2,500 yard layout with beautiful mature trees, character and charm. All players are welcome on a first come, first serve basis. Vassar is a very enjoyable walking course, however, golf carts are available. An average round of golf requires only two hours. Vassar welcomes golfers of all levels, including juniors, seniors and families. The course is a fair challenge for beginner to intermediate golfers.
Vassar Golf Course
PGA Golf Instruction
Golf Carts & Pull Carts
Rental Clubs
Golf Shop
Season Passes
Golf Leagues
Junior & Senior Rates
The 9 Hole Advantage
Play in 2 Hours or Less
Tee Times not Required
Easy Walking Course
Excellent Value
---
Golf Course Hours
Weekdays: 7:30AM - Dusk
Weekends: 7:00AM - Dusk
No tee times, first come first serve.
---
The 1st tee is reserved for evening golf leagues each week as follows:
Tuesday - 3:15-4:00PM
Wednesday - 3:45-5:40PM
Thursday- 4:15-5:30PM
---
Gift Certificates
Gift the gift of golf this holiday season! Gift certificates are available during the off-season and can be mailed or picked up at the golf course. Please call (914) 204-7304 or e-mail Rhett at rhett@vassargolfcourse.com.
---
Small Group Golf Outings
With the beautiful and prestigious Vassar College Campus as a backdrop, Vassar Golf Course is the ideal setting for your next golf outing - fundraiser, tournament, corporate or social golf event.
We cater to small groups who want to focus their day on a Fun Day of Golf. All aspects of your day will be organized from start to finish: instructional clinic, golf , scoring and lunch. Customized to meet your needs. Details. Please call (914) 204-7304.
---
---
July & August Events
July 6, 20
Junior Clinics
July 12
Mixed Couples Event
2 Person Pinehurst
July 13
4 Person Scramble
July 25
Adult Clinics
August 1
Junior Club Championship
August 3, 17
Junior Clinics
August 8, 22
Adult Clinics
August 9
Mixed Couples Event
3 Club
August 10
Parent / Child (9 Hole Event)
To sign-up call 845-473-9838 two weeks in advance.
See the Schedule of Events for event details. See the Calendar of Events for the full season listing.
---
2019 Junior Golf Academy
Tournament Champions - 33
Warren, Manny, Sierra, Anesse
Tournament Runner-Ups - 36
Tyler, Maura, Brayden, Emily
Putting Champion

- Manny

Pitching Champion

- Sierra

Chipping Champion

- Spencer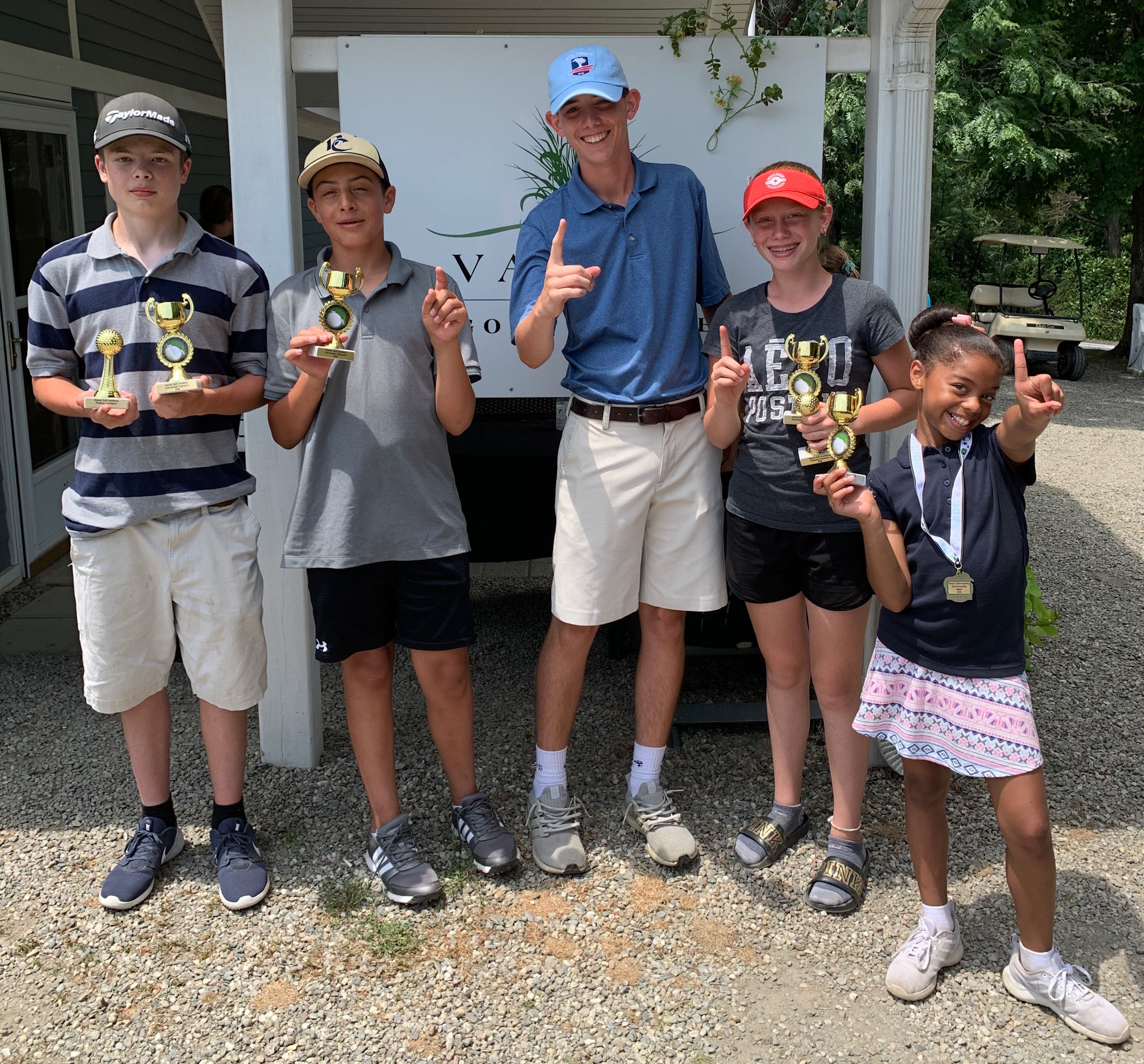 l to r: Manny, Spencer, Sierra
See Junior Golf Academy for details and pictures.
---
Vassar Junior Golf Leaugue
2019 Summer Cup
July 2nd - August 20th
Tuesday's @ 12:00 Noon
No advanced sign-up
No weekly commitment
Play when you can!
Questions - email Rhett at rhett@vassargolfcourse.com.
---
Recent Results
Mixed Couples Event - 2 Person Pinehurst
Friday July 12
1st Place - Rebecca & Bill -32
2nd Place - Catherine & Jim - 36
3rd Place - Kathy & Glenn - 37
Closest to Pin #3 - Bill Lewis - 2' 3"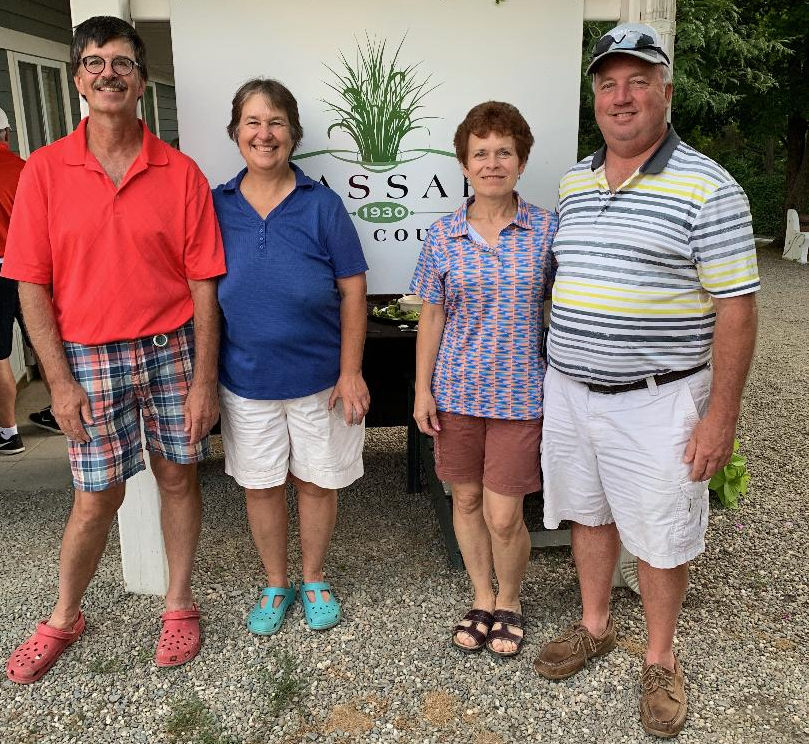 Bill & Rebecca, Catherine & Jim
---
Hole-In-Ones
On May 25th, Bill Vankleek of Poughkeepsie had his 1st ace on the 117 yard 3rd hole using a pitching wedge. Witnesses: Sean Wilk - Wappingers, Dave Place - Pleasant Valley, and John Burkowski - Clinton Corners
On May 5th, Andy Bishop of NYC gets his 3rd hole in one on the 3rd hole (117 yards) using a 9 iron. Witnesses: Zenon Bishop - NYC and Graham Forward - Herdon, Virginia.